Regulo Caro
Mi Guitarra y Yo Vol. 2
The 20 track digital release of Regulo Caro's second installment of "Mi Guitarra y Yo"—My Guitar and Me—, stands testament to the singer/songwriter's versatility in and out of his Regional Mexican roots.
A follow up to the 2014 internet sensation, "Mi Guitarra y Yo", Vol. 2 pushes Regulo into unchartered waters and also pries into the artist's personal musical taste. The release features 18 covers from Regulo's personal memory bank, along with 2 unreleased tracks; "El Confesionario"—The Confesional—and "Que Tonteria"—What Foolishness—, the latter a melancholic ballad for the truly broken hearted.
To summarize, Regulo Caro's "Mi Guitarra y Yo Vol. 2" is yet another cult classic that promises to attract new audiences and keep his fans coming back for more.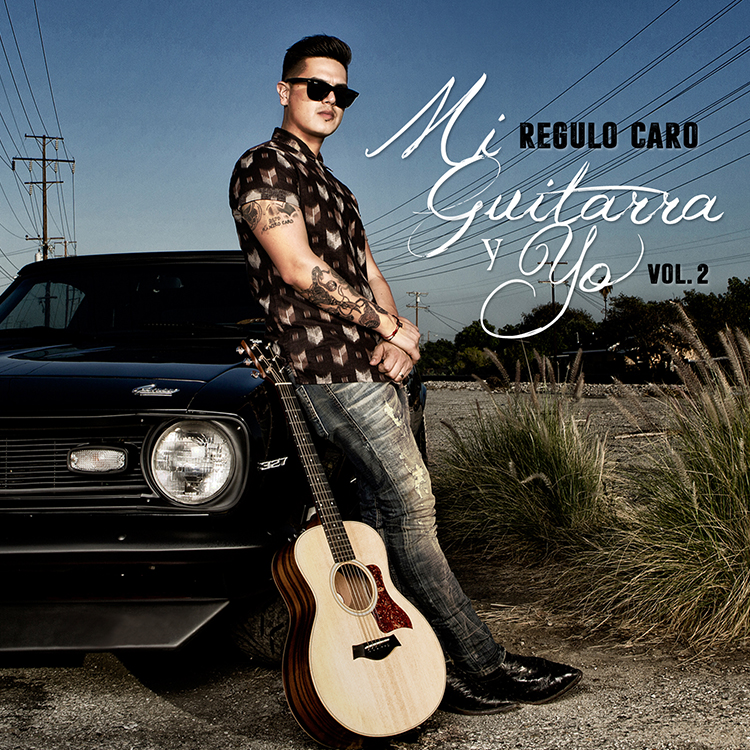 Tracklist
1.

Reguo Caro - El Confesionario

2.

Regulo Caro - Maria de la Luz

3.

Regulo Caro - La Marianita

4.

Regulo Caro - Pilares de Cristal

5.

Regulo Caro - Flor de Dalia

6.

Regulo Caro - Te Recuerdo

7.

Regulo Caro - Las Tres Ramitas

8.

Regulo Caro - Mis 30 Años

9.

Regulo Caro - Indita Mia

10.

Regulo Caro - Tengo Que Olvidar

11.

Regulo Caro - Rama Seca

12.

Regulo Caro - Que Tonteria

13.

Regulo Caro - Al Pie de un Arbol

14.

Regulo Caro - Mejor Solo

15.

Regulo Caro - Se Me Mamo El Becerro

16.

Regulo Caro - Dame Otra Oportunidad

17.

Regulo Caro - El Ayudante de Lino

18.

Regulo Caro - Mata Verde de Limon

19.

Regulo Caro - Quiero Ver

20.

Regulo Caro ft. Ramiro Caro (Q.E.P.D) - Ariel Caro