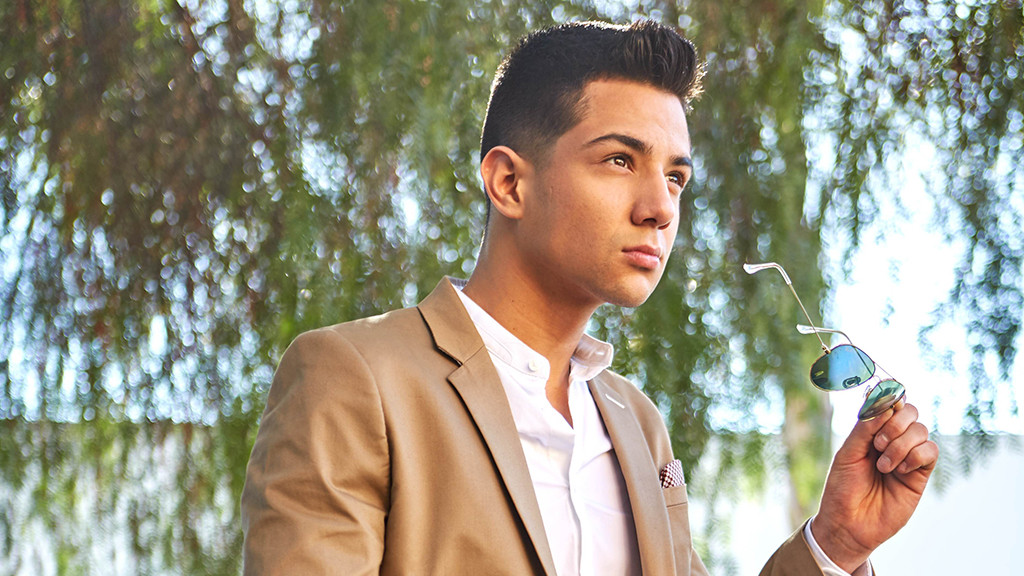 Luis Coronel
LUIS se ha convertido en uno de los artistas discográficos más admirados de la generación Y. Su música encuentra sus raíces en el género regional mexicano y su estilo recuerda a la moda clásica de la época del Rat Pack en la década del 60. LUIS es un joven típicamente norteamericano, que revela un cálido desenfado, se ve perfecto de traje y corbata y no tiene miedo de mostrarse accesible y vulnerable con sus fans a través de la música, abrazos cariñosos o su trabajo con obras benéficas. Se desenvuelve entre dos culturas, domina un modo de vida bilingüe y bicultural y se conecta de manera constante con un grupo demográfico diverso y de rápido crecimiento a través de su espíritu juvenil y su personalidad ocurrente, y de un tesoro oculto de canciones románticas que a menudo dejan al público de sus conciertos derritiéndose y deseando escuchar más.
Luis Coronel ha conquistado las listas de éxitos de Billboard, se ha convertido en un invitado frecuente de programas de televisión de primer nivel, realiza giras constantemente con boletos agotados y ha grabado canciones de amor que lo caracterizan y que han catapultado al cantante y compositor hacia los corazones del público de Estados Unidos y el mundo. Con una repercusión fenomenal y millones de seguidores en las redes sociales, un conjunto de admiradores muy entusiastas y una carrera que crece a gran velocidad y con un éxito de enormes proporciones, la encantadora estrella adolescente personifica e inspira lo mejor de la generación juvenil e inteligente del nuevo milenio.
Su último álbum de estudio titulado Quiero Ser Tu Dueño, estuvo en los primeros lugares de venta en Estados Unidos y los temas que más se destacaron de esta producción fueron: "Tenerte," "Cuando La Miro," entre otros.
---
LUIS has become one of the most revered recording artists of Generation Y. His sound is rooted in Regional Mexican music and his fashion style echoes the classic vibe of the Rat Pack days of the '60s. LUIS is an All-American guy unabashedly openhearted, dapper in suits, ties and unafraid of being accessible and vulnerable to his fans through music, warm embraces and charity work. He navigates two cultures, dominates a bilingual and bicultural way of life and is continually connecting to a diverse and fast growing demographic with his young spirit, witty persona and a treasure trove of romantic songs that often leave concertgoers swooning for more.
LUIS CORONEL has conquered the Billboard charts, become a fixture on top-rated television shows, tours consistently to sold-out venues and has recorded signature songs of love that have catapulted the singer/songwriter into the hearts of America, and beyond. A social media phenom with followers in the millions, a highly spirited fan base and a rapidly rising career of fever-pitch proportions, the charming teen star embodies and inspires the best of the youthful, smart and savvy millennial generation.
His most recent album, Quiero Ser Tu Dueño, was on Top of the Billobard charts for several weeks and the singles "Tenerte" and "Cuando La Miro" were Top 5 on the Hot Latin Songs charts.
Quiero Ser Tu Dueño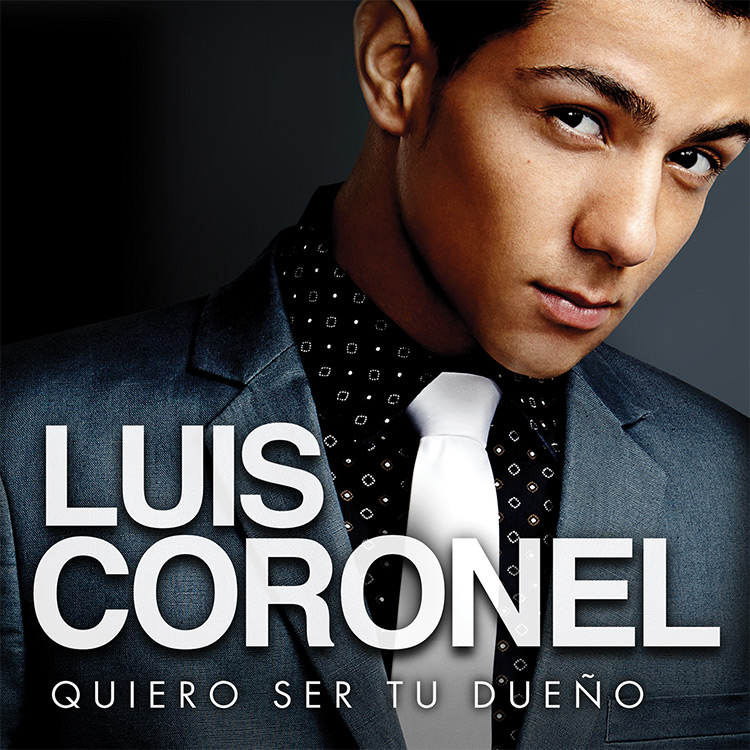 1.

Luis Coronel - Tenerte

2.

Luis Coronel - Quiero Ser Tu Dueño

3.

Luis Coronel - Mi Vida

4.

Luis Coronel - Dime Que Si

5.

Luis Coronel - Naci Para Amarte

6.

Luis Coronel - Me Muero por Verte

7.

Luis Coronel - Hermano Mio

8.

Luis Coronel - Tendras Que Aguantarte

9.

Luis Coronel - Me Enamoras

10.

Luis Coronel - Alerjico a Ti

11.

Luis Coronel - Solo Soy Yo

12.

Luis Coronel - Cuando La Miro

13.

Luis Coronel - Si Tu Quisieras

14.

Luis Coronel - Quiero Ser Tu Dueño [Version Banda]

15.

Luis Coronel - Tendras Que Aguantarte [Version Norteño]

16.

Luis Coronel - Perdoname [Version Acustica]