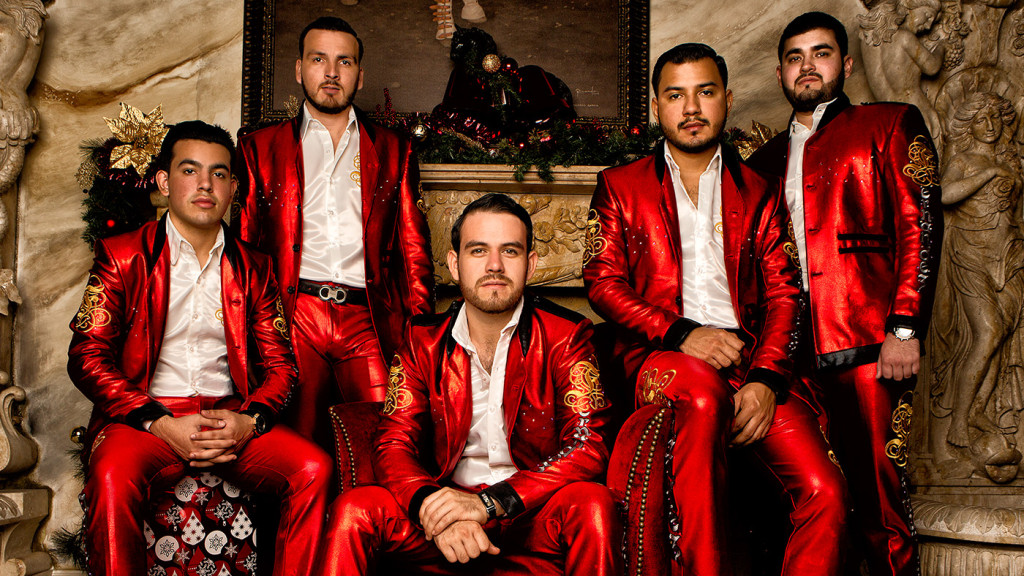 Grupo Fernandez
Oriundos de Culiacán, Sinaloa, el Grupo Fernández es una banda Norteña formada hace 5 años entre compañeros de una secundaria. El año pasado, la banda sobrepasó los 37 millones de visitas en YouTube gracias a una colaboración que realizaron con Ariel Camacho y Regulo Caro titulada, "La Fuga del Dorian."

Su primera producción discográfica bajo DEL Records se titula "Las Pacas" y fue lanzada a principios de 2016. El primer sencillo lleva el mismo título del álbum y la mayoría de las canciones incluidas en el álbum son composiciones de Fernando León, fundador del grupo. Otro tema que se destaca en este álbum es "Porque Me Encantas." Grupo Fernández está formado por: Fernando León (Acordeón), Juan García (Bajosexto y voz), Elton Aispuro (Primera Voz), Azael Castro (Bajo Eléctrico y 2da voz) y Salvador López (Batería).
---
Originally from Culiacan, Sinaloa, Grupo Fernandez is a Norteño band formed 5 years ago by high school friends. Last year, the band released "La Fuga Del Dorian," a song they recorded with Regional Mexican star Regulo Caro and the late Ariel Camacho; the music video for the hit single surpassed the 37 million views on YouTube.
Their first album under Del Records is titled "Las Pacas" and it was released at the beginning of 2016. The first single from this album was "Las Pacas" and another single that stood out was "Porque Me Encantas." Most of the songs included on the album were written by Fernando Leon, founder of the group. The members of Grupo Fernandez are: Fernando León (Acordion), Juan García (Bajosexto and vocals), Elton Aispuro (vocals), Azael Castro (Electric bass and vocals) y Salvador López (drums).
Las Pacas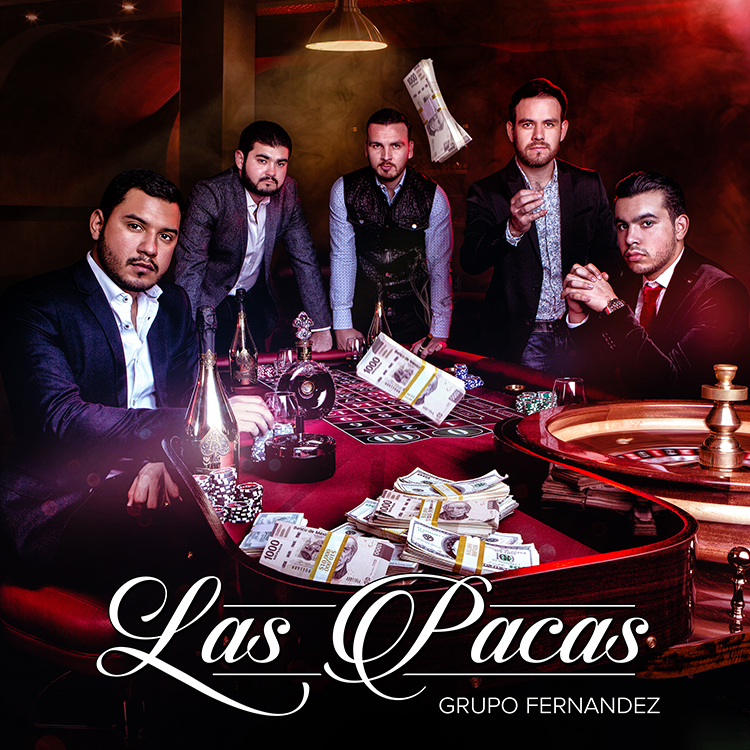 1.

Grupo Fernandez - Las Pacas

2.

Grupo Fernandez - Me Gusta Vivir La Vida

3.

Grupo Fernandez - Por Que Me Encantas

4.

Grupo Fernandez - El Pariente de la O

5.

Grupo Fernandez - El Checo

6.

Grupo Fernandez - Y Si Sabes Chiflar

7.

Grupo Fernandez - Los 3 Tipos

8.

Grupo Fernandez - Recordando A Moreno

9.

Grupo Fernandez - Te Metiste

10.

Grupo Fernandez - Esto Tiene Que Durar

11.

Grupo Fernandez - El Eddie

12.

Grupo Fernandez - Te Dire Que No

13.

Grupo Fernandez - Leyenda Viva

14.

Grupo Fernandez - Tal Vez

15.

Grupo Fernandez - El Acertijo (La Fuga del Chapo)

16.

Grupo Fernandez - Pensando y Pensando (El Mayo)

17.

Grupo Fernandez - Angel del Villar