Bell Gardens, CA- Estar en compañía de Lenin Ramirez y los integrantes de T3r Elemento es una experiencia que muy pocos han podido gozar. Ahora, gracias a las innovaciones de la realidad virtual tu mismo podrás pasar un momento con los cantantes. Lenin Ramirez y T3r Elemento, junto a su disquera Del Records, siguen innovando el Regional Mexicano con el primer video musical en formato realidad virtual de el genero. En esta experiencia podrás acompañar a los cantantes mientras te deleitan con su éxito, "Rolling One".
Los fanáticos podrán disfrutar de el video virtual con los lentes VR "Edición Limitada" de T3r Elemento o en versión 360º en cualquier dispositivo.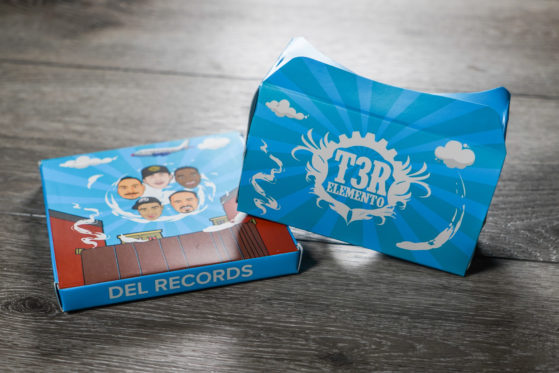 El exitoso video oficial, "Rolling One", ya ha logrado reunir más de 45 millones de reproducciones en Youtube desde su lanzamiento el pasado 20 de abril. El sencillo ya está disponible en todas las plataformas digitales, incluyendo Apple Music, iTunes y Spotify.
---
Bell Gardens, CA- Sharing a moment with Lenin Ramirez and the members of T3r Elemento is an experience that very few have an opportunity to enjoy. Now, thanks to the innovations of virtual reality, fans will have the ability to share a moment with their favorite artists. Lenin Ramirez and T3r Elemento, alongside their label Del Records, continue to innovate the Regional Mexican genre with the first virtual reality music video of its kind. In this virtual experience you can sing along to their most recent hit single, "Rolling One".
Fans can enjoy the virtual music video with the VR "Limited Edition" T3r Elemento glasses or in the 360º version on any device.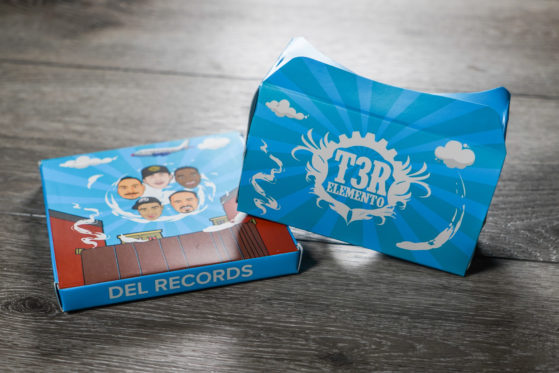 The official music video,"Rolling One", has already managed to gather more than 45 million views on YouTube since its release on April 20th. The hit single is now available on all digital platforms, including Apple Music, iTunes and Spotify.
---