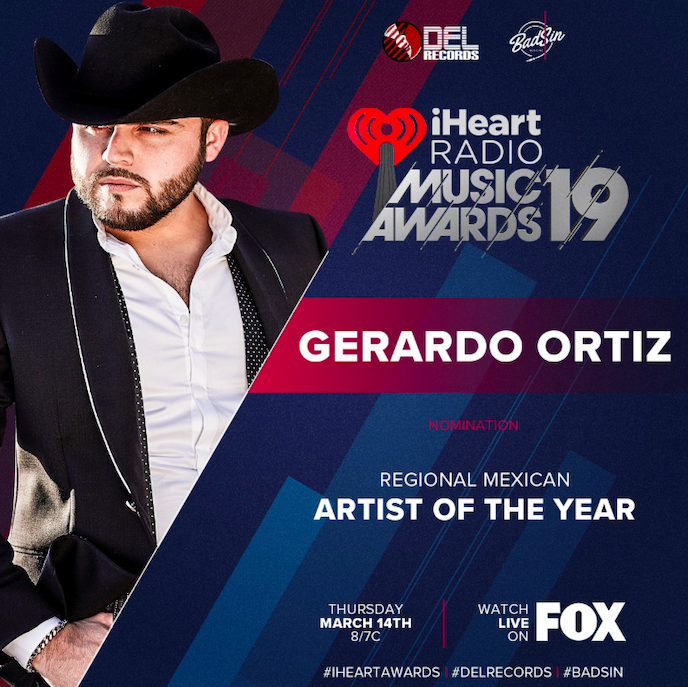 Los Ángeles, CA (10 de enero del 2019) — El fenómeno del regional mexicano Gerardo Ortiz, celebra su nominación a iHeart Radio Music Awards 2019, en la categoría de "Regional Mexican Artist of the Year".

Los premios se llevarán a cabo el 14 de Marzo en el Microsoft Theatre de la ciudad de Los Ángeles.

Después de haber tomado unos días de vacaciones el cantautor se prepara para su primera presentación del año en Las Vegas, Nevada este 25 de enero y próximamente anunciará su tan esperada gira la cual lo llevará a visitar importantes escenario en México y Estados Unidos.

Desde su lanzamiento su éxito titulado "Egoísta" se ha mantenido en los primeros lugares de popularidad, al igual que su más reciente colaboración con la agrupación T3r Elemento "Aerolínea Carrillo".
---